Pizza Luce Duluth

08:00 PM to 01:00 AM

21+

Music in the Burbs

07:00 PM to 10:00 PM

All Ages | View Details.
Another fantastic crowd; y'all brought it Sunday at Grand Old Day. We can't tell you how good that feels, especially from the home town fans. We appreciate it!
Stone Arch Bridge Festival Draws a Crowd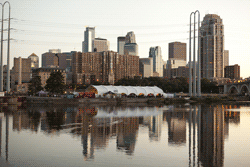 Thanks to everyone who came out to St. Anthony Main for the Stone Arch Bridge Festival.